A quick look at one of the longest-running Transformers mobile games as Transformers Earth Wars celebrates it's 4th Anniversary. We'll quickly talk a bit about the gameplay, talk about some of the unique and fun pieces in the game, and what characters and character models could transcend the game to mainline Transformers.
Catch us on social media:
And please visit the site and enjoy the toy archive at
h
t
t
p
:
/
/
w
w
w
.
t
f
u
.
i
n
f
o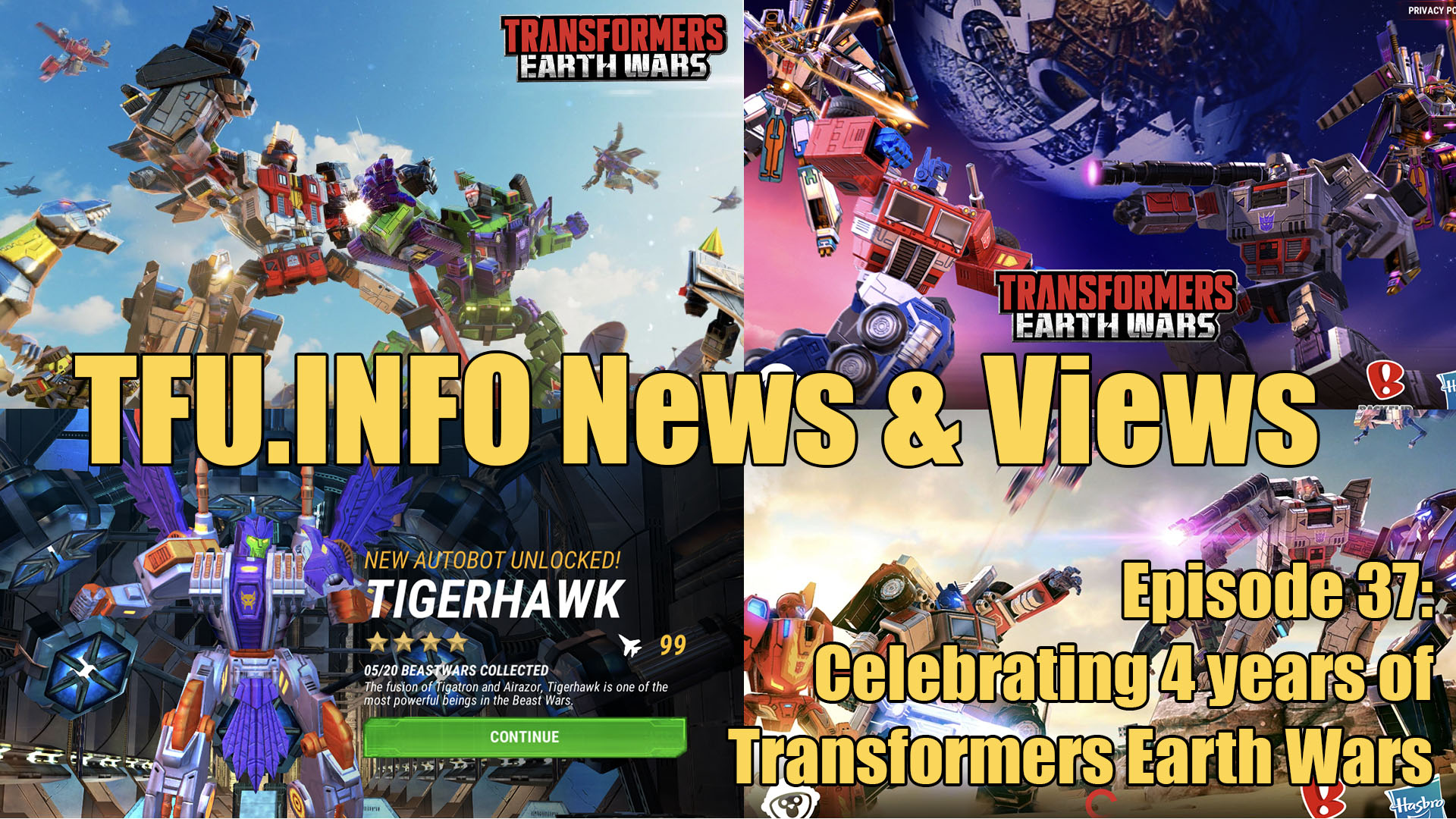 Podcast: Play in new window | Download
Subscribe: Apple Podcasts | Google Podcasts | Stitcher | Email | RSS | More
Podcast (news): Play in new window | Download
Subscribe: Google Podcasts | Stitcher | Email | RSS