In this episode we head back to Europe to take a the Young Corgi series of game books. You'll go on an adventure on the "Island of Fear," and then you'll head out to the road for a "Highway Clash." We'll also revisit the Transformers Universe mini series with some commentary from The Salty Seaman!
Check out our 1985 coverage of Young Corgi here: https://youtu.be/g9vNyvMiEFk
Special guest this episode is The Salty Seaman (www.youtube.com/recharge138)!
Please like and subscribe wherever you listen to this show.
Please subscribe to TFU.INFO on YouTube at http://www.youtube.com/tfuinfo
Catch us on social media: Twitter – http://www.twitter.com/TFU_INFO
Facebook – http://www.facebook.com/tfuinfo
Instagram – http://www.instagram.com/tfuinfo
Help support the show by joining our
Patreon: http://www.patreon.com/tfuinfo
Or support the show by using our Amazon link: http://www.tfu.info/amazon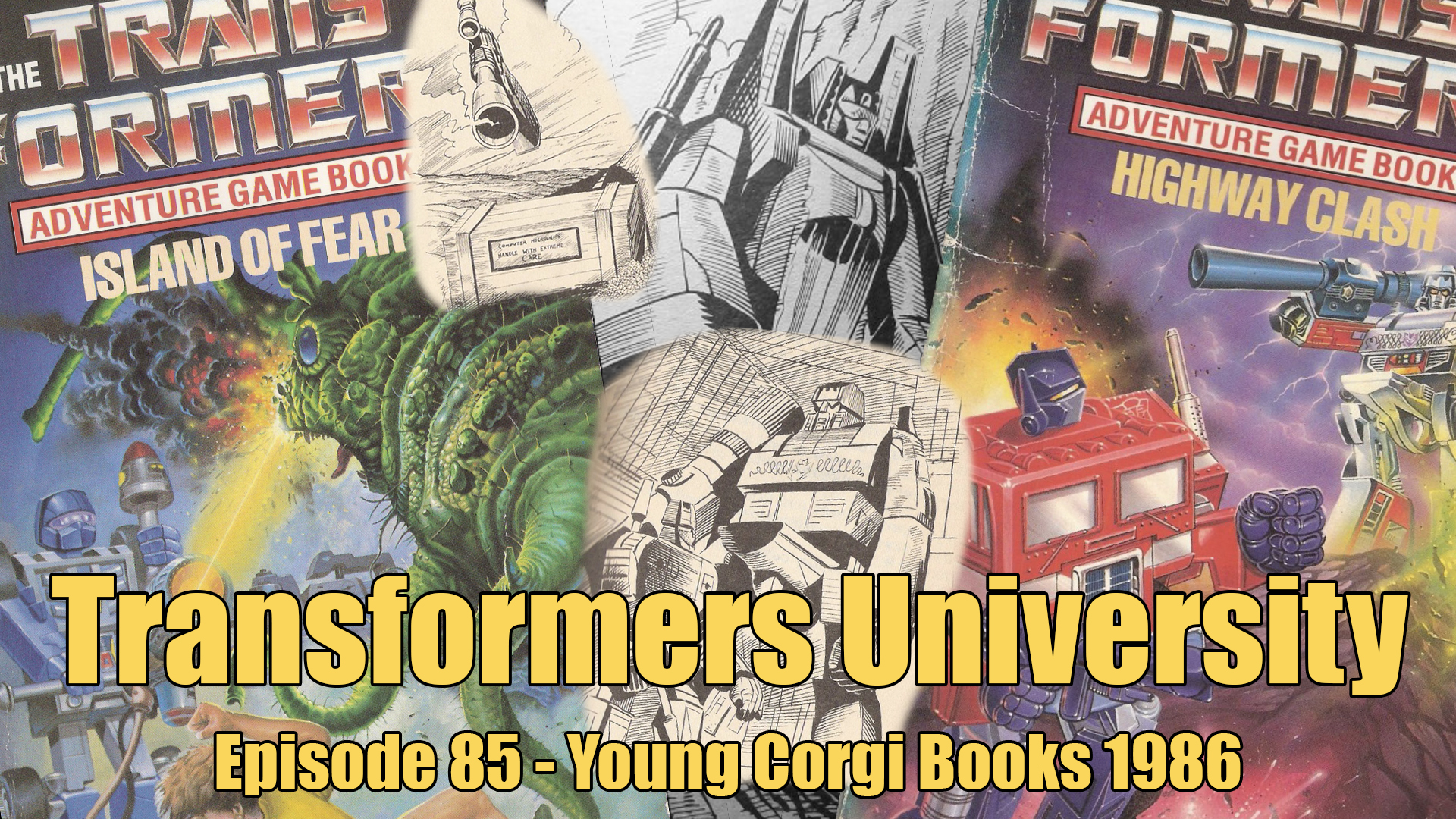 And please visit the site and enjoy the toy archive at http://www.tfu.info
Podcast: Play in new window | Download
Subscribe: Apple Podcasts | Google Podcasts | Stitcher | Email | RSS | More